The following is a press release about ZAG FIRST President Matthew Barksdale's decision to create a brand new digital marketing company: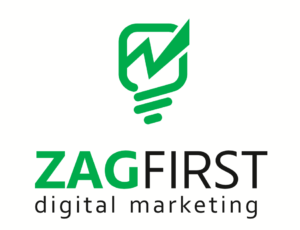 KANSAS CITY, Mo. — January 12 2018 — Kansas City businessman and entrepreneur Matthew Barksdale, former president of mobile strategy and development company Engage Mobile Solutions, has sold his share in that company and founded ZAG FIRST Digital Marketing. The new company was publicly announced today and offers data-driven digital marketing services to small- and medium-sized businesses in the Midwest.
Barksdale, who has spent his entire professional career working with and running small businesses, decided to combine his interest in marketing and small business to create ZAG FIRST Digital Marketing. "I grew up in a family business and have spent my entire life working in, running and owning companies with less than $50 million in revenue," Barksdale said. "I know how small and medium-sized business owners and executives think, I know what keeps them up at night, I know the pressure they are under–so I want ZAG FIRST to really be a digital marketing resource for small business leaders." The company specifically targets small- and medium-sized businesses and offers a variety of digital marketing services, including content and video creation and marketing, search engine optimization, web development, and social media marketing.
"The truth is that digital marketing can be very confusing to business leaders, and many companies just don't have the time or resources to devote to effectively develop, execute and monitor effective digital marketing programs," Barksdale said. "So we created ZAG FIRST to satisfy that need." ZAG FIRST aims to help busy entrepreneurs and small business leaders by allowing them to outsource part or all of their marketing efforts, so they can focus on running their company and delivering value to their customers. ZAG FIRST will offer marketing expertise and bandwidth to insulate business owners from the complexities and challenges of the ever-evolving digital landscape.
The company's name is based on the "zig-zag" design. "In marketing, when others are zigging, you need to zag first," Barksdale explained. "You have to stand out and be yourself in order to be successful in the crowded digital marketplace."
ZAG FIRST is headquartered in downtown Kansas City, and is made up of several marketing professionals specializing in email marketing, social media management, video and a variety of other digital marketing strategies. "I'm driving the strategy and execution with our clients," Barksdale said. "But we've also got a superstar team of experts that really know their craft."
The company was officially founded on January 1 2018, and Barksdale already has high expectations for his new endeavor. "I truly believe that ZAG FIRST can help ease the burdens of many business owners," Barksdale said. "Running a business is hard, and I think my team and I have figured out a way to make it a little easier."
About ZAG FIRST, LLC:
ZAG FIRST brings digital marketing expertise and bandwidth to help your business thrive. Our team of industry experts can help develop and execute your company's marketing strategy, by providing services like content and video creation and marketing, search engine optimization, web development, and social media marketing.
For more information, contact founder and president Matthew Barksdale at [email protected].
.