Standing Room Only for ZAG FIRST Digital Marketing Event with Rockhurst and WeWork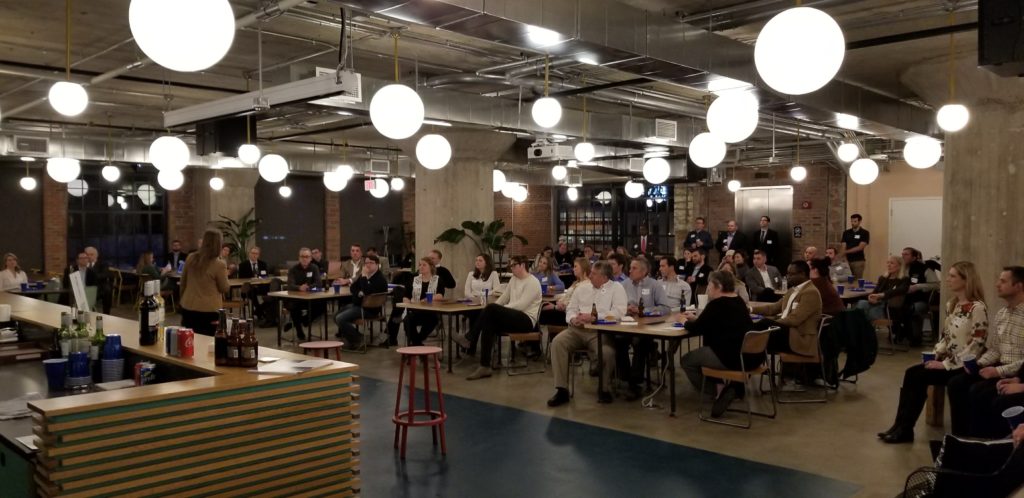 Last night, ZAG FIRST Digital Marketing hosted an event with Rockhurst University and WeWork Corrigan Station for graduates of Rockhurst University. Matthew Barksdale, the founder of ZAG FIRST, received his MBA from Rockhurst. The event attracted over 100 graduates from the Kansas City Business Community.
Danny O'Neill, the owner and Bean Barron of The Roasterie, participated in a panel discussion with Don Jalbert of Exhibit Associates in North Kansas City and Barksdale from ZAG FIRST. The panel topic was focused on learnings from a life of entrepreneurship and what you would like to tell your younger self. Cheryl McConnell, the Dean of the Helzberg School of Management at Rockhurst University hosted the panel.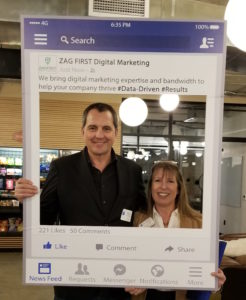 The Helzberg School of Management at Rockhurst has several top 20 nationally ranked programs including management and data science and business intelligence. The event was part of Rockhurst's networking series to grow and promote the strength of the local alumni network.
The event took place at the home of ZAG FIRST Digital Marketing – WeWork Corrigan Station in downtown Kansas City. WeWork is a global network of nearly 300 workspaces. The company transforms buildings into dynamic environments for creativity, focus, and connection. At Corrigan Station in Kansas City, WeWork transformed four floors of a former garment factory into private offices and coworking space, weaving business into the fabric of the community.
ZAG FIRST Digital Marketing had the opportunity to present their unique approach to data-driven digital marketing to the standing room only crowd. The company provides results-focused digital marketing programs to small and mid-sized businesses throughout the Midwest.
You can learn more about ZAG FIRST Digital Marketing by going to www.ZAGFIRST.com or you can check out the following overview view:
Share This Story, Choose Your Platform!